ACNS (Aptech Certified Network Specialist)
This course starts with the Fundamentals of Electronics and moves to concepts of Computer Hardware explaining different types of internal & external peripherals required to assemble a computer. After this course apart from assembly but trouble shoot and maintenance of Computer Hardware, you will learn different troubleshooting methods of internal and external peripherals.
6 Month

Course

2 hours

Class Duration
This course covers network technologies, installation and configuration, media and topologyEnquiry , management, and security. You will be able to install, configure, operate, and troubleshoot medium-size routed and switched networks, including implementation and verification of connections to remote sites in a WAN. This course also includes router security and mitigation strategies, wireless networking and much more.
6 Month

Course

2 hour

Class Duration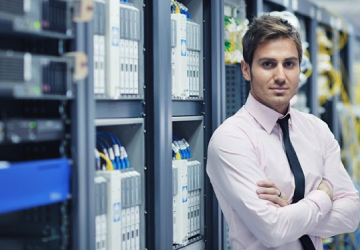 Microsoft Certified I.T. Professional Certification (MCITP) provides the extra boost that enables you to perform as Server Administrator, an Enterprise System Engineer or any other network role with confidence. MCITP certifications build on the technical proficiency measured in the Microsoft Certified Technology Specialist (MCTS) certifications. Therefor you will earn more than one MCTS certifications on your way to earning an MCITP certification.
6 Month

Course

2 hours

Class Duration