PLACEMENT ASSISTANCE FOR STUDENTS
We have an active Placements Cell dedicated to fulfill market requirements with quality IT HR, we not only conduct placements activities in collaboration with industry leaders but are also involved in preparing our student to meet industry expectations.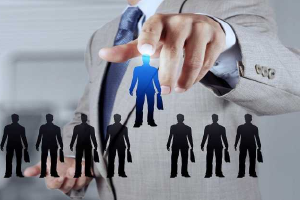 100% Placement Assistance* - When a student completes his/ her course successfully, Aptech Computer Education's Placement Cell helps him/ her interview with major software companies listed in our Placement Partners and others. During the course, APTECH organizes the following activities to groom students to become a market ready professional:
PLACEMENT WORKSHOPS
At Aptech centers we conducts placement workshops to prepare students to face job interviews & aptitude tests. Students are taught skills like resume writing, presentation skills & time management, etc. in these workshops so that they become completely industry-ready by the time they complete their course.
Soft Skills Sessions
We continue to help our student improve their social skills with timely seminars on presentation delivery, CV writing, interview presentations etc.
Interview Sessions
Placements is an ongoing activity and so is our effort, we continue to hold sessions, in APTECH and on site for interviews, through this many of our student are doing internships & jobs with leading I.T. Solution Providers.
Semester Projects
Every student must submit an online project to be able to pass a semester, students going through this process learn a lot about how to handle real world specifications.
RECRUITMENT ASSISTANCE FOR COMPANIES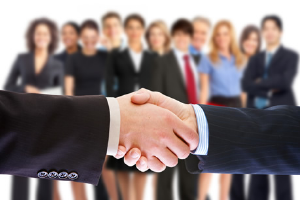 Aptech Computer Education's Placements Team helps companies find talented candidates for their IT & software requirements. The team is in touch with graduating students in all centres.
SHORT-LISTING CANDIDATES:
If you are looking for Interns, Entry level Developers or are interested in our 20,000 strong list of experienced alumni, we encourage you to contact our placements department at placements@aptech-education.com.pk. APTECH being a vocational training institute is highly focused on placements of successful APTECH graduates. The placements process is an on-going activity carried out over the duration of the course. The placements activity at APTECH is the most important activity. Each and every staff member is conscious about getting students placed over good positions in well reputed companies. Growth for 2014 is expected at 6.2%. Pakistan with a rich human resource is already set to play its role and the IT industry has remain the one of the few industries with positive growth rate even in the worst economic situation. There are more than 1,000 IT companies; including 60 international companies are operating in Pakistan and Aptech is providing trained and skilled human resource to these companies.

After Placement Assistance
We always value our recruiters and their feedback to improve quality of HR we are producing to serve the IT industry of Pakistan and abroad. To take a step further, our placement cell always keep in touch with recruiters of our students to take their feedback about performance of student employed with them and if in case any upgrade required in their skills, placement cell arrange special classes for them to make them updated as per requirement of employer.